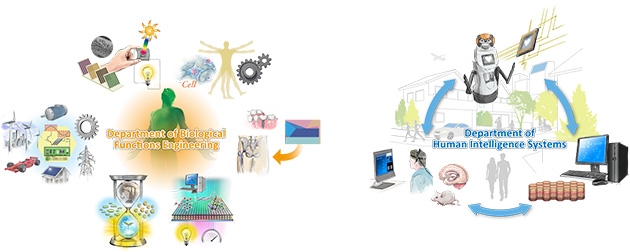 In the LSSE, cross-disciplinary and global minded education & research will be oriented under single specialization leading to the upbringing and development of human resources as follows:
Development of engineers and researchers having capability and understanding to elucidate the superior structures and functions of living organisms for resource and energy saving, environmental adaptation and affinity for humans and realize this for the technological applications.
Development of human resources who can play a dominant role as global leader by offering solutions to various issues confronting the modern society and contribute to the sustainable harmony of the society with nature.
Professionals having the capability to monitor the latest trends in research and technology continuously and strive to produce innovative research results.